These are the latest updates that have been released for the Life Events Diary during April 2021.
Marriage Document
Following the significant changes to the processes for registering marriages coming into effect on May 4th this year we've updated the Life Events Diary. For Weddings you will be able to enter up to four parents for the bride and up to four parents for the groom.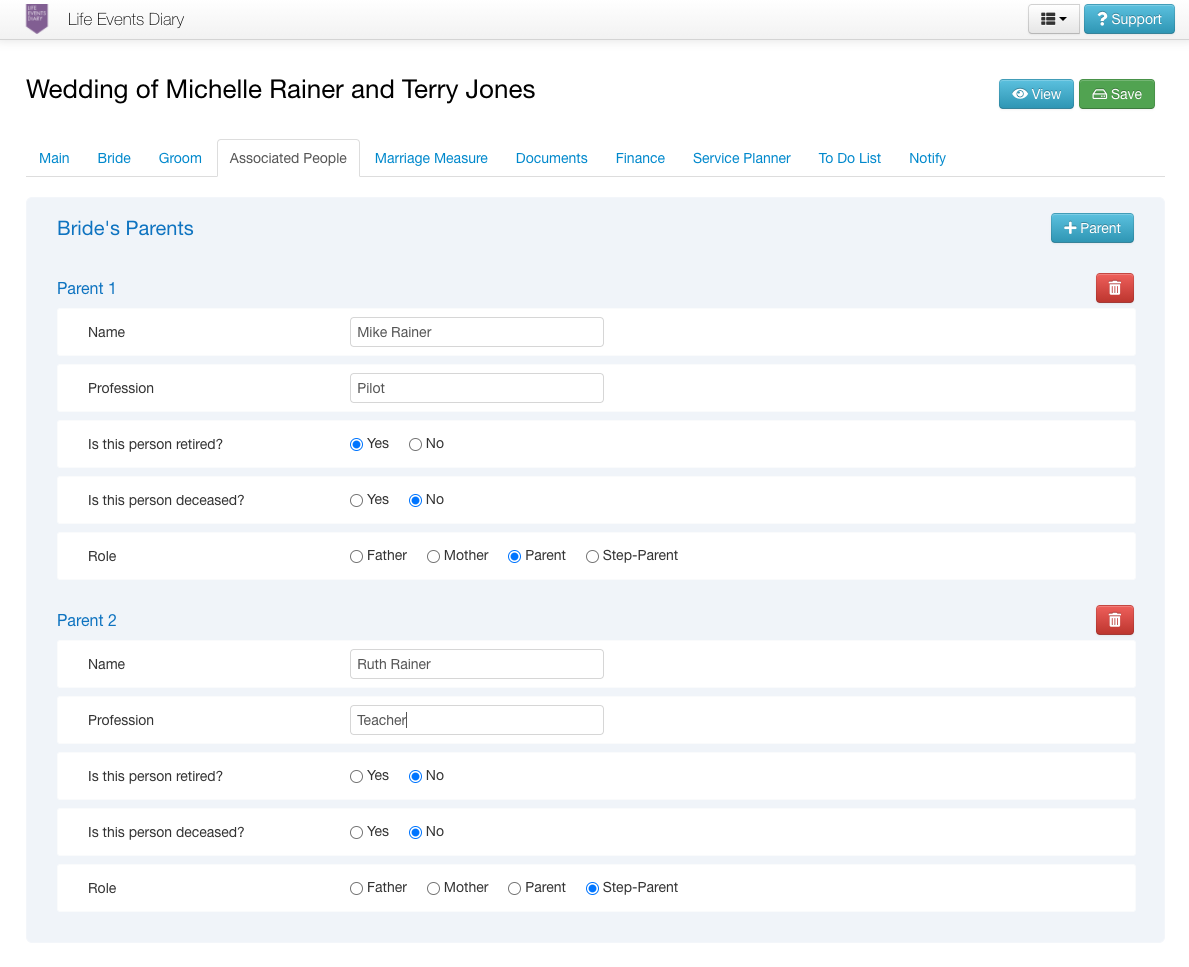 You can also be able to print the Marriage Document, which will be used in the ceremony and sent to the register office afterwards.
Within a Wedding service under Associated People you will now see the option to add up to 4 people per person.
For all Weddings, including those already on the LED, you will see a new Marriage Document button which will generate the marriage Document as a PDF.
This update makes the Life Events Diary even more helpful in saving you time as you manage your different services.
As the Marriage Certificate is no longer required from the 4th May, you may see the Finance Tab show red for Weddings previously added to the Life Events Diary where a certificate fee was added. If the tab appears red, it is just to notify you that the Certificate should be removed from the Wedding fees. This can be done by going to the Finance tab and clicking on the Trash Bin next to that item.