Whether you oversee one Church or several, it's important to have a uniform and recognisable format for your communications. Not only does this look neater, but it conveys professionalism and excellence as well as confidence in the establishment of the Church.
There's the old leadership proverb that communication is 10% what is said and 90% how it's heard. Whether that's actually true or not, I'm not sure. But the principle stands. Clear communication is so vital. In the same way you plan your sermon, you consider who might be in the room and how what you're saying might be received, consider this for your written communication too. Does the letter you're about to send to new visitors convey your message clearly, or would the recipient need to know three different people in the Church just to find out about the Alpha Course. Is it clear who the letter is from, or would you need to read the whole letter to see this? What is the core message you're conveying and how do you want people to respond. All of these questions are great, and should be asked of all forms of written communication.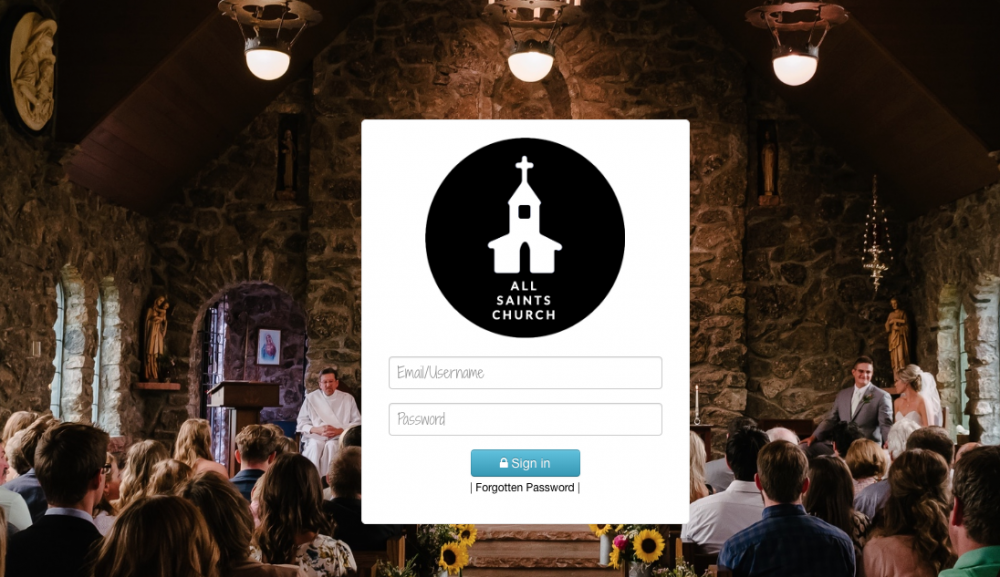 The Communication Suite
The Communication Suite has always been a handy way to communicate with the whole church or to just certain demographics and groups. Now as well as sending emails, texts and push notifications, the Communication Suite can generate letters with just a few clicks. With the new branding we have ju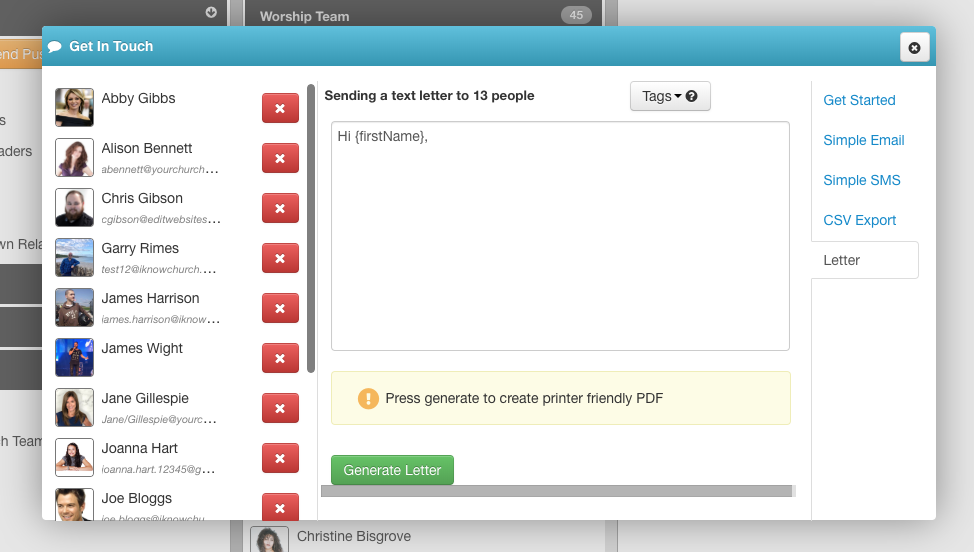 st released, you can customise the letters to include your own letterheads and footers. Along with helping with admin, pastoral care is core to what we are trying to do here at iKnow Church. We want to help churches as they look after the people who they come into contact with. Within the process reminders, you can now have pre-written letters and emails to send to people. You might have a standard welcome letter/email to send to first time visitors. This can be setup so that when you have a reminder to send out the welcome letter/email you have the draft of the letter in the Communication Suite which you can customise before sending it with one click.
These tips and reminders are just a couple of ways that you can make sure your communication is clear, consistent and effective. If you have any other suggestions, we'd love to hear them! Why not join the conversation on iKnow Church's Facebook page?